SPECIALTY COFFEE A DAY 6 piece set
RELATED TO MAM CAFE / SPECIALTY COFFEE A DAY 6 piece set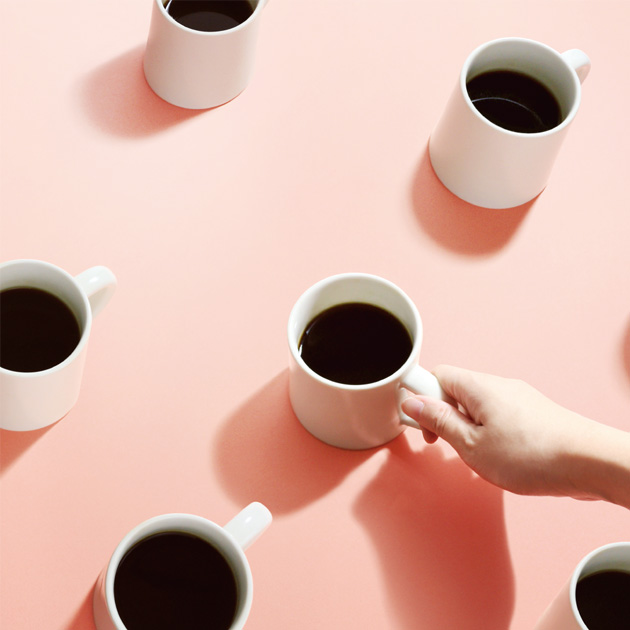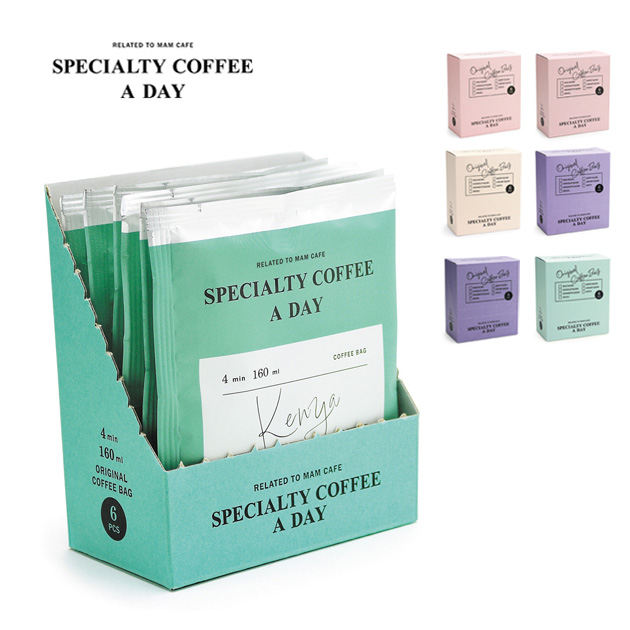 When you wake up in the morning, when you have lunch, when you take a break. There are many occasions to enjoy coffee. And it is necessary for everyday life, and the coffee you want to drink changes depending on your mood at that time. SPECIALTY COFFEE A DAY will deliver champion quality coffee with the best technology to everyone. Have the best day with the best coffee. This product is a set box containing 6 pieces of the same flavor. Please see the " SPECIALTY COFFEE A DAY " page for individual items.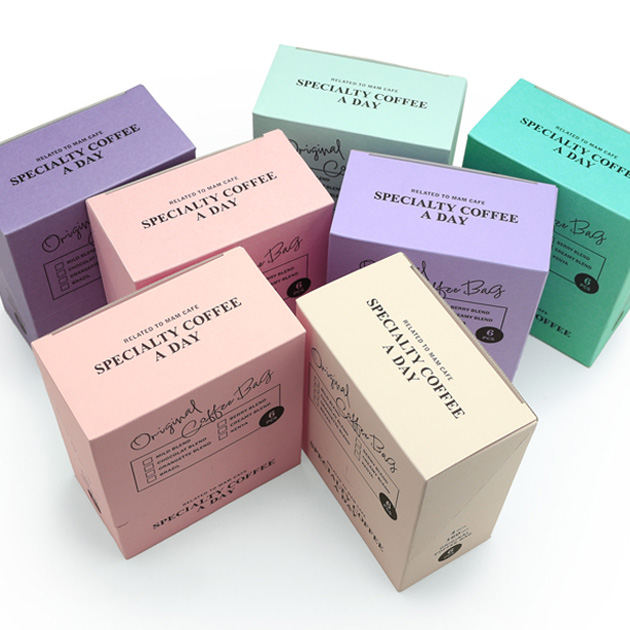 type of coffee
-COFFEE LINEUP-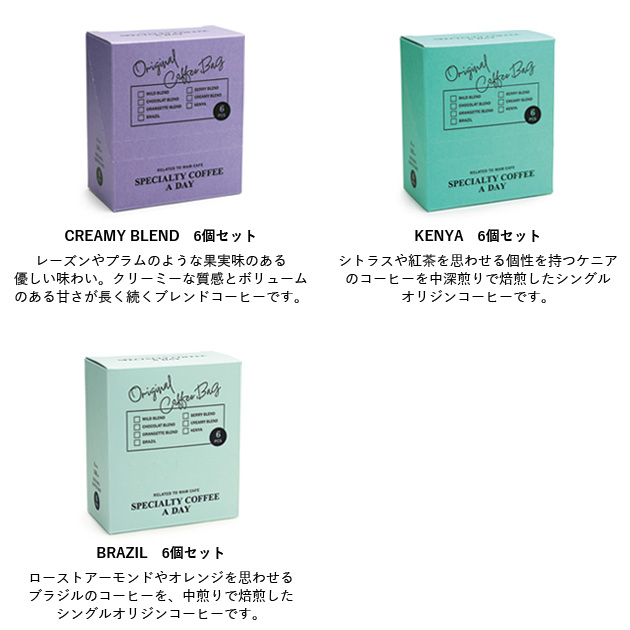 Clean taste : MILD BLEND, BRAZIL
Fruity taste : BERRY BLEND, CREAMY BLEND
Rich taste : ORANGETTE BLEND, CHOCOLAT BLEND, KENYA
Delicious way to brew coffee bags
-HOW TO BREW-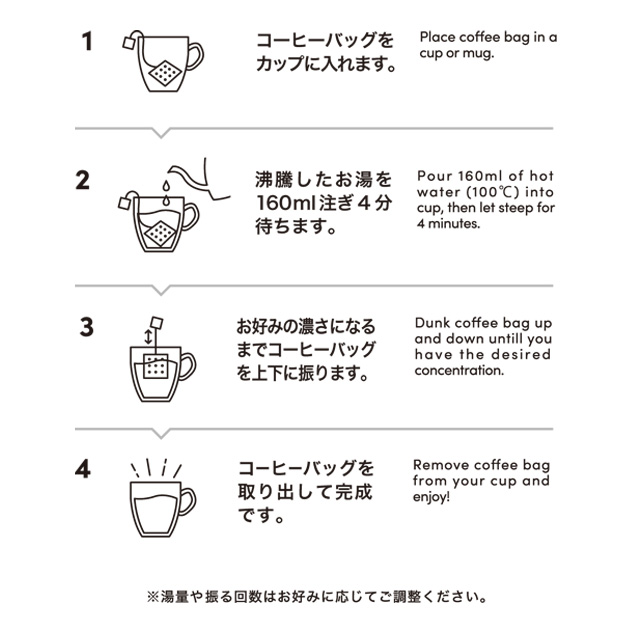 specialty coffee
- SPECIALTY COFFEE -
Specialty coffee is coffee that has been carefully and appropriately controlled in all processes from coffee seeds to liquid, and the purchase price is determined by the quality (deliciousness) of the liquid.

We are realizing a sustainable cycle of specialty coffee by purchasing at a fair price commensurate with quality.
Roasting and quality control
- ROASTING / QUALITY CONTROL -
Coffee beans have different characteristics depending on the environment in which they were grown and how they are handled, such as variety, altitude, and production process.
In order to fully enjoy the individuality, we roast coffee beans to maximize their potential.
We carry out thorough quality control from the import of raw beans to the shipment of roasted beans so that customers can enjoy coffee beans in the best possible condition.
Delivering sustainable high-quality coffee
Use good raw materials.
This is the major premise for making great coffee, and it's what we're committed to.
Placing importance on sustainability and traceability, we purchase high-quality coffee while visiting farms directly and building relationships with farm owners.
We carefully select the coffee beans that we deliver, imagining the moment it will be delivered to your mouth as a cup of coffee.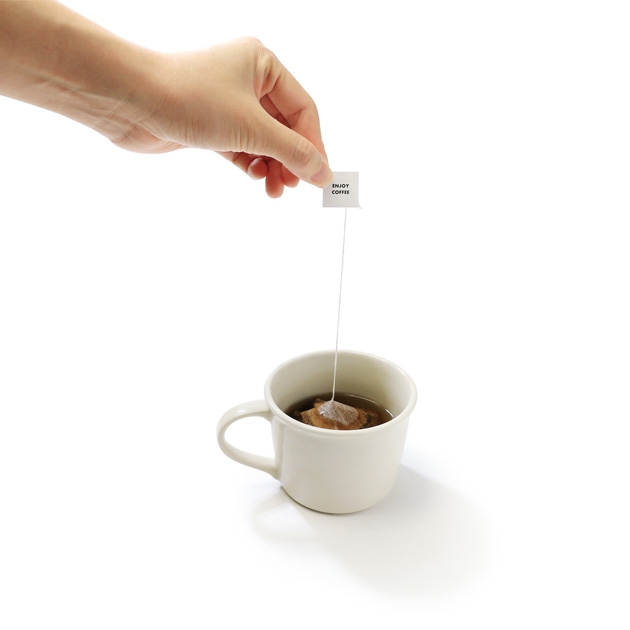 Product name
RELATED TO MAM CAFE / SPECIALTY COFFEE A DAY 6 piece set
What is SPECIALTY COFFE A DAY?
"SPECIALTY COFFE A DAY", a specialty coffee brand created in collaboration with Japanese barista champion Yoshikazu Iwase. Specialty coffee is the highest quality coffee that satisfies the determined evaluation standards such as taste and aroma, and has a thorough system, process, and quality control of coffee beans. "SPECIALTY COFFE A DAY" values ​​sustainability and traceability, and carefully selects high-quality coffee beans while visiting farms directly and building relationships with farmers.
Description of item
When you wake up in the morning, when you have lunch, when you take a break. There are many occasions to enjoy coffee. And it is necessary for everyday life, and the coffee you want to drink changes depending on your mood at that time. SPECIALTY COFFEE A DAY will deliver champion quality coffee with the best technology to everyone. Have the best day with the best coffee.


clean taste
MILD BLEND, BRAZIL
fruity taste
BERRY BLEND, CREAMY BLEND
Full-bodied taste
ORANGETE BLEND, CHOCOLAT BLEND, KENYA


SCAD MILD BLEND : A well-balanced medium-roasted blended coffee with a caramel-like sweetness and refreshing citrus sourness.

SCAD BERRY BLEND : A blended coffee with a sweet chocolate-like flavor that is brought out by deepening the berry fruitiness and roasting.

SCAD ORANGETTE BLEND : A blended coffee with a flavor reminiscent of chocolate and brown sugar, with a gorgeous floral and orange finish.

SCAD CHOCOLAT BLEND : Tastes like bitter chocolate and bitter caramel. It is a blended coffee with a richness unique to deep roasting and a solid taste.

SCAD CREAMY BLEND : Gentle taste with fruity flavors like raisins and plums. A long-lasting blended coffee with a creamy texture and voluminous sweetness.

SCAD KENYA : A single-origin coffee made from medium-dark roasted Kenyan coffee with citrus and tea-like characteristics.

SCAD BRAZIL : A single-origin coffee made from medium-roasted Brazilian coffee reminiscent of roasted almonds and oranges.
Product specifications
Expiration date : 12 months from date of manufacture
Country of Origin: Japan
Grind method: medium-fine grind
Contents: 10g (one serving) x 6
Size: Width 11.0 x Height 13.0 x Depth 6.0cm
Storage method: Avoid high temperature and humidity and store in a cool place.
Raw material name
SCAD MILD BLEND / coffee beans (raw bean producing countries: Brazil, Tanzania)
SCAD BERRY BLEND / coffee beans (raw bean producing countries: Ethiopia, Tanzania)
SCAD ORANGETTE BLEND / Coffee beans (raw bean producing countries: Guatemala, Ethiopia, Honduras, Tanzania)
SCAD CHOCOLAT BLEND / Coffee beans (Raw bean producing countries: Tanzania, El Salvador)
SCAD CREAMY BLEND / Coffee beans (Raw bean producing countries: Colombia, Ethiopia, Indonesia)
SCAD KENYA / coffee beans (raw bean production country: Kenya)
SCAD BRAZIL / coffee beans (raw bean production country: Brazil)
delicious way to brew
1. Put the coffee bag into the cup.
2. Pour 160ml of boiling water and wait 4 minutes.
3. Shake the coffee bag up and down until the desired strength is reached.
4. Remove the coffee bag and you're done!
*Please adjust the amount of hot water and the number of shakes according to your preference.
Notes
・It may look different from the actual color of the product depending on the viewing environment.
・Package specifications are subject to change without notice.
Related products
SPECIALTY COFFEE A DAY